You made it to Bozeman. Step one complete. Now, to fit in and get out and do all the things that make this place so popular. Well, friend, there lies a great deal of preparing before you shove off down the river, head up the mountain , or drop in on that new ski line. Worry not, as Blue Light and Outside Bozeman shed insight on a bounty of resources our community has to offer. Take advantage and check 'em out.
From the Issue
In the Loop – With Mountains and rivers in every direction, where should you go first? To school, that's where.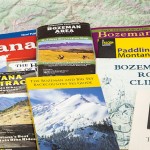 Coveted Courses – Soaring ridgelines beckon to be traversed, roaring rapids call for you to make a run, and blankets of cold smoke beg your legs to carve them up. Get started on the right foot with and instructional course, because when shit hits the fan, a little learnin' goes a long way.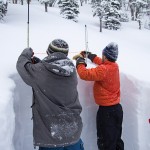 School's Outside – Here in Bozeman, we are fortunate to have abundant outdoor recreation in every direction. With this good fortune comes a responsibility: here's a rundown of a few local outdoor-education organizations.