The Blue Light is your one-stop resource to Bozeman's outdoors. With everything from top trails and fishing holes to money-saving coupons for food and gear, the Blue Light's got your outdoor experience covered. Pick up a copy at your local coffee shop, outdoor store, or one of the many other locations listed here.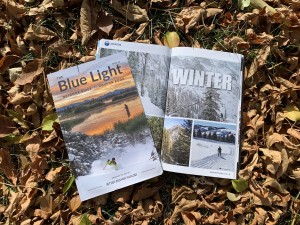 Check out our digital edition.
Stay up to date through the Blue Light Beacon. A weekly newsletter made just for newcomers.
 Outside Media Group • PO Box 1101 • Bozeman, MT 59771 406-582-8068 • [email protected]