If you haven't noticed, Bozeman is home to wild and scenic landscapes that provide the perfect playground for outdoor recreating and adventuring. From hiking, to biking, whitewater, skiing, and climbing, Bozeman has it all.  Here is an inside look into a few key activities around town.
From the Issue
Mad Pow Disease – It's no secret—at least not anymore—that Bozeman is a fine place to ski. Very fine in fact—two resorts are within an hour's drive, and four more sit within striking distance for a day trip.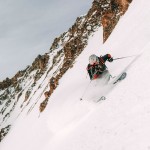 Trails to Everywhere - Few places rival Bozeman's accessibility to trails. Like a spider web from city center, hundreds of miles of dirt paths lie at our fingertips—we only need to hop on and take off.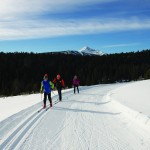 Wheels of Fortune -They say that once you learn to ride a bike, you never forget. Well, once you ride the singletrack around Bozeman, you never forget—and you never stop craving it. If you want to hit the trails, great, just be sure to do it right.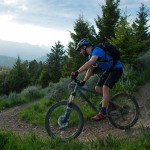 Gone Fishin' - The Bozeman area has some of the best trout water in the world, and you have the privilege of being less than an hour from three world-renowned rivers, plus dozens of other fishing options. From alpine lakes in the backcountry to valley streams near town, southwest Montana is truly is an angler's paradise.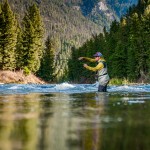 Finding the Flow -If you haven't noticed, Montana is home to a unique and dynamic web of water. It's likely one of the reasons you're here, to some degree or another. Be it a meandering stream or furious, technical whitewater; whether it's a committing excursion deep in the backcountry or a float after work—in Bozeman, there are paddling opportunities abound.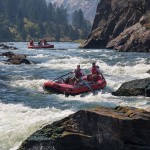 On the Rocks -You've probably noticed the Rocky Mountains are aptly named. Limestone, sandstone, granite, gneiss—we've got rocks galore, and that means tons of climbing opportunities for those with the guts to get vertical. Whether you're new to the sport, or a veteran looking for beta on local routes, read on—what follows is a primer on where to go, what to bring, and how to be safer and climb harder.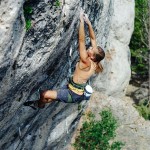 Outdoor Epilogue – Sure, when most of us hear the word "après," we think of steamy ski bars and hot toddies, but what about kicking back after warm-weather outings? What about the cold beers after fishing, hiking, biking, and climbing? Summertime aprés has its own charms, and they're every bit as gratifying as those enjoyed during the winter.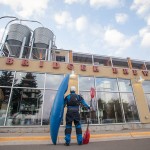 Slip-Slidin' Away – Winter in Montana is long, and while alpine skiing might be its most famous activity, Nordic skiing is another great way to get outside and actually enjoy the cold. It also helps you stay in shape and is simple enough for anyone to learn.