If you haven't noticed, Bozeman is home to wild and scenic landscapes that provide the perfect playground for outdoor recreating and adventuring. From hiking, to biking, whitewater, skiing, and climbing, Bozeman has it all.  Here is an inside look into a few key activities around town.
From the Issue
Pedal Pushing - When it comes to mountain biking, Bozeman's got it all. There are countless alpine rides that take you through lush forests and rocky mountainsides, along with fast, developed, downhill-specific rides. We also have some phenomenal desert-style riding just outside of town.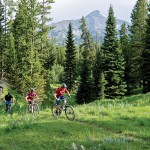 Run to the Hills - Bozeman-area trails are a treasure, no matter where you come from. Like a spider web from city center, hundreds of miles of dirt paths lie at our fingertips—we only need to hop on and take off.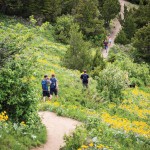 Get Hooked – With a little practice—and plenty of patience—you'll be hooking into beefy browns and beautiful 'bows in short order. in the meantime, here's some basic information to get you started.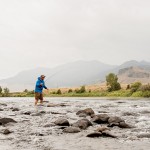 Happy Campers – There's something deeply fulfilling about spending a night out in nature, which few other experiences can equal. It's an outdoor pastime that is nearly accessible to anyone and beloved by people from all walks of life—how hard can it be? Turns out, there are a few tricks to help ensure that you'll be itching to get back out there after your next outing.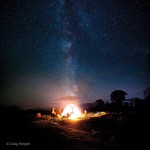 All Aboard – If you haven't noticed, Montana is home to a unique and dynamic web of water. It's likely one of the reasons you're here, to some degree or another. Be it a meandering stream or furious, technical whitewater; a committing excursion deep in the backcountry or a casual float after work; in Bozeman, there are paddling opportunities galore.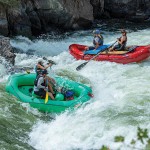 Everybody Must Get Stoned - Climbing has a storied history in Bozeman's outdoor culture. The adventurous ascender will find a lifetime of opportunities to explore different types of stone in a variety of environments, from roadside limestone clip-ups to soaring granite ridges in the alpine.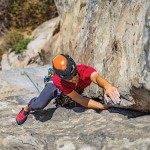 Sliding High - It takes a hardy soul to get outside in the dead of winter here, but a fun day on the slopes with good friends makes it a whole lot easier. So whether you're a lifelong skiing addict or a magic-carpet-riding neophyte, you've come to the right place.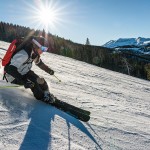 White Lines - No one cares if you call it cross-country or Nordic skiing, but in these parts, once the snow flies, skinny skis become as commonplace as running shoes.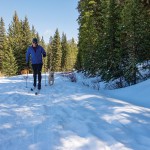 Do Go Chasing Waterfalls - Bozeman has some of the best ice climbing in the Lower 48, from easy top-rope crags in Hyalite to grueling alpine routes in the Beartooths.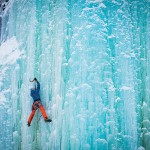 Snow Much More - While skiing is no doubt the crowd favorite 'round these parts, it isn't the only thing to do come winter. There are plenty of cold-weather activities, no matter your inclination or experience.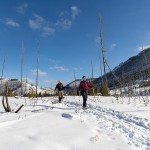 Trails to Everywhere - Few places rival Bozeman's accessibility to trails. Like a spider web from city center, hundreds of miles of dirt paths lie at our fingertips—we only need to hop on and take off.