Welcome to Bozeman
The town of Bozeman is an eclectic place: rowdy cowboys  cheer right alongside hippies at the big homecoming game, and jocks shoot pool with the mellow ski bums at the local bar. Instead of factionalizing over differences, people here have it figured out: this rich melting pot of culture and country is what makes our town so  great. It's a near-perfect balance of big-city opportunity and small-town hospitality. Not to mention the nearly limitless opportunities for outdoor adventure.
From the Issue:
Seven Wonders of the Bozone - In Bozeman, it's impossible to do it all, but if you're like us, you strive to. Every season presents its own set of outdoor challenges and opportunities, but there are a few activities so renowned that they bear repeating on a near-annual basis—classics, you could call them. Below is a list of seven. Do them all and you're one step closer to becoming a true Bozemanite.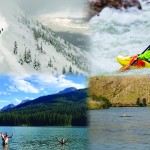 The Bozeman Bucket List - It's impossible, even in a lifetime of living in Bozeman, to do it all. That being said, there are a few  must-dos to tick off as soon as possible, for a proper enrollment into the outdoor life of the Bozone. Here's a starter list to accelerate your initiation.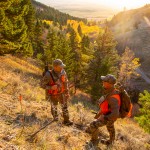 Between the Leaves – Bozeman's Parks & Recreation department manages 77 parks and 67 miles of trails spanning 900 acres within city limits. You could spend years exploring these spaces and still make new discoveries every day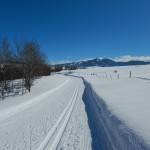 Hyalite Expectations – Hyalite is our crown jewel. The access is unparalleled, the sights unrivaled, and the recreation endless. And in order to keep it that way, it takes a little bit of chipping in. From everybody. Here's how.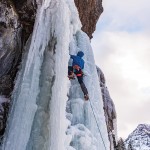 The Bridger Bowl Cloud – Every so often, a blue light flashes on top of the Baxter Hotel, alerting anyone within view of the tallest building in Bozeman that snow is falling at Bridger Bowl. The light—a repurposed airport runway strobe that flashes for 24 hours when the ski area receives at least two inches of snow—was installed in 1988 and played an important role before the era of the Internet.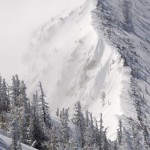 Iconic Affairs- Year-round, the Bozone bustles with things to do, for every outdoor inclination. Check out some of the community's annual iconic events. The true dirtbag ski/trout bums of Old Bozeman may be gone, but the spirit of spending every last dime remains.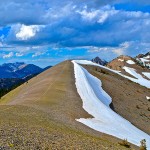 Deal Me In – The true dirtbag ski/trout bums of Old Bozeman may be gone, but the spirit of spending every last dime remains.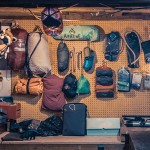 Town Trails – Around Bozeman, trailheads are everywhere—but did you know that dozens of trails run right through town?
Lend a Hand –Although you may not be a longtime local, while you're in Bozeman, you're a part of this community. And around here, we make serious efforts to protect the land, water, and one another. Show you care by giving back.